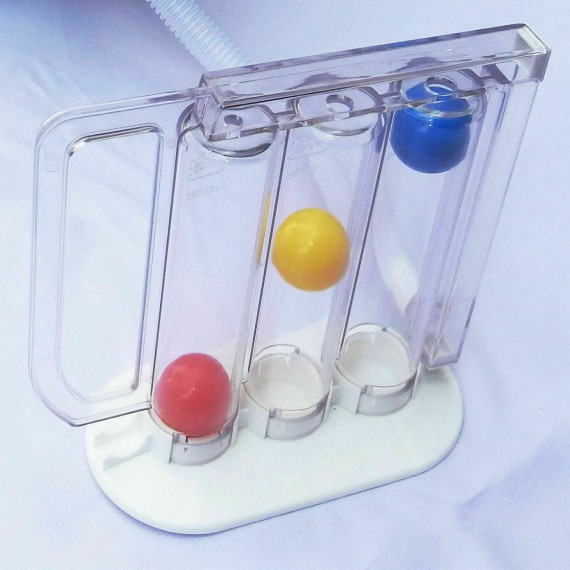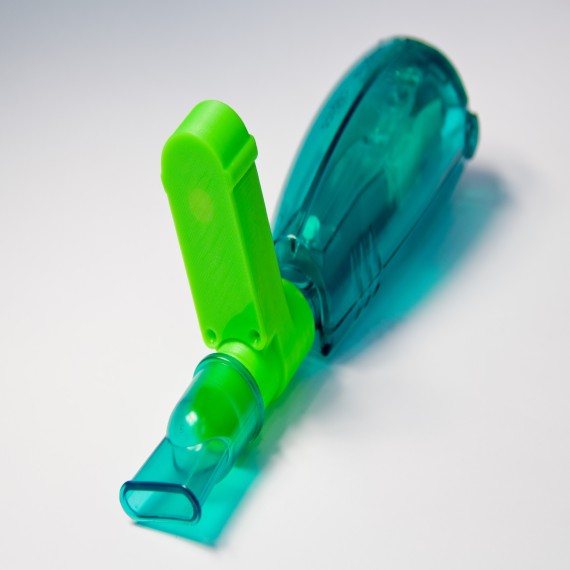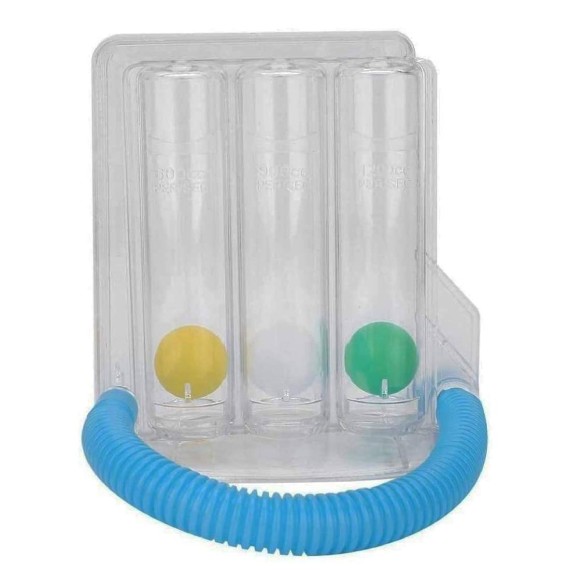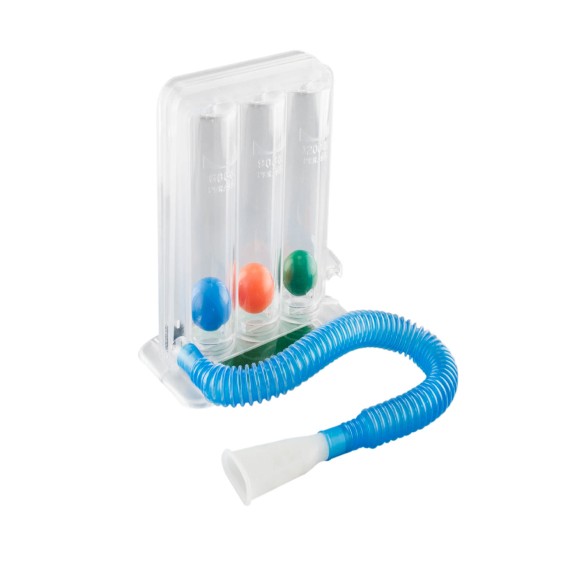 Respirometer
Three stage chambers to provide the patient with more efficient workout
The Respirometer Spirometer is a 3-sphere lung and breathing exerciser that uses an unique stimulation/inhalation method to exercise respiration. It is designed with three stage chambers to provide the patient with more efficient workout on a step-up basis. Adults and children can use a respirator to expand their lung volume and develop their breathing muscles.
This gadget is made up of a base and a central section that is separated into three transparent, well-calibrated chambers that each hold three tiny spheres. Its primary body is clear, and the spheres that connect the tube to the mouthpiece are red, yellow, and blue in colour. While the chambers accurately estimate a person's exercise capability, the three spheres increase in accordance to the user's inhalation (inspiration).
Respirometer is used in the following conditions:
Pneumonia
Breathing difficulty due to fractured ribs.
Surgery on the chest or belly.
Chronic Obstructive Pulmonary Disease (COPD)
Cystic fibrosis.
Asthma
Chronic bronchitis
Benifits Of Respirometer
A Respirometer can help you avoid getting a lung infection.
It strengthens the lungs.
Exercises the lungs to make them more efficient in delivering oxygen to the body.
Address
#31, EB Colony,
Kurumbapalayam, Coimbatore, Tamilnadu, India